Transport metal sheets, make better use of space.
The lack of an overlap area between two indoor cranes and the previous practice of removing pallets from the racks by crane using forklift trucks with extremely long forks repeatedly led to disruptions in the process, also due to the constant truck traffic in the hall.
The solution was an industrial truck which covers the area between the two crane areas and thus enables smooth and trouble-free handling.
This was achieved by an industrial truck that was precisely tailored to the customer's needs. Its simple operation by crane control unit, combined with all necessary safety features (safety edges, emergency stop, flashing lights), could completely replace the forklift traffic at this point. This made efficient loading and unloading possible and also reduced the potential for accidents.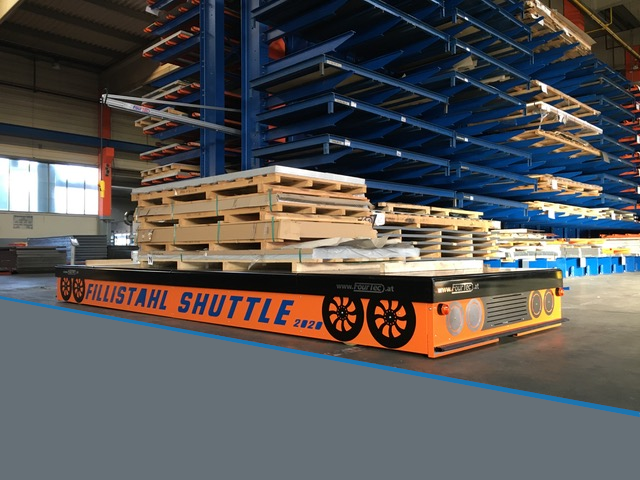 Technical data:
Length 6 metres, width 2 metres, approx. 6 tons load capacity, four-wheel drive.