Optimizing workstations and processes!
The challenge:
An assembly line needed to be continuously supplied with material. Additionally, an improvement in ergonomics for the workers should be achieved.
The solution:
A two-tier roller conveyor system for the delivery of the material to the assembly workstation and as well for the removal of the empty material boxes. (For illustration purposes, only a pallet with cardboard is placed on the photo).
The procedure:
The material boxes/pallets are delivered by forklift truck at the bottom of the rear section of the picture, and are then transported individually to the roller conveyor area in the foreground of the picture. There the worker can adjust his optimal mounting height by means of the integrated scissor lift table depending on the loading of the box. After he has processed the material from the box, he presses a button to make the scissor lift table move to the upper level. Then the empty box is transported back into the stacker work area for removal.
At the top the empty box is transported back to the stacker - working area for collection by the stacker. [ist das nicht inhaltlich redundant zu dem zuvor gesagten?]
It goes without saying that the plant is equipped with all the necessary devices for safe operation.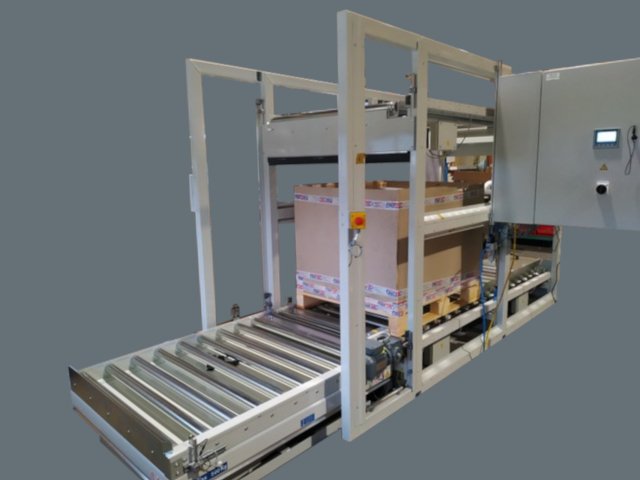 Technical data:
Pallet/box weight here approx. 300 kg, possible with this design up to approx. 1,500 kg
Stacker detection by light barrier, i.e. if the stacker is in the loading or unloading area, no transport movements take place.
Safety light barrier in front of end.stop plate. Intermediate plates are installed between the rollers as protective guard.
What can be optimised in your assembly?